July 24th, 2014 – AIIR Consulting is pleased to announce that it is a co-sponsor for Columbia University's Executive Coaching Program's 1st International Conference on October 22 – 23, 2014 in New York City.
The conference's primary objective is to bring together scholars, senior executives and experienced coaches to present research, share techniques and facilitate interactive discussion around the conference theme Space as Context for Executive and Organizational Coaching. An inquiry into the role of "space" as a context for executive and organizational coaching raises questions about the necessary conditions needed for effective coaching to occur, including physical space (i.e. office), virtual space (i.e. video), emotional space (i.e. safety and trust) and cognitive space (i.e. focus and attention).
On Wedne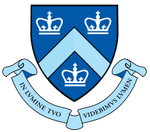 sday October 22, 2014, there will be various social and networking events, starting with lunch and bringing the entire conference attendees together via a "World Café." The following day, the conference theme will be further explored through a combination of paper presentations, experiential learning sessions, coach demonstrations, panel discussions and invited keynote presentations from distinguished scholar – practitioners, including Dr. W. Warner Burke (Columbia) and Dr. Edgar Schein (MIT).
According to Dr. Jonathan Kirschner, A
IIR Consulting's CEO, "We are excited to partner with one of the greatest academic institutions in the world to support crucial conversations about coaching effectiveness for the 21st century leader. The exploration of space, and its various mediums, is an extremely relevant topic to 21st century coaching, where traditional face-to-face meetings are complemented or even replaced by other types of space/mediums such as telepresence, Instant Messaging, Coaching Apps, and t
ext-based coaching notes."
To learn more about this exciting conference, please click here. A full schedule can be accessed through the following link. To Register, please click here.